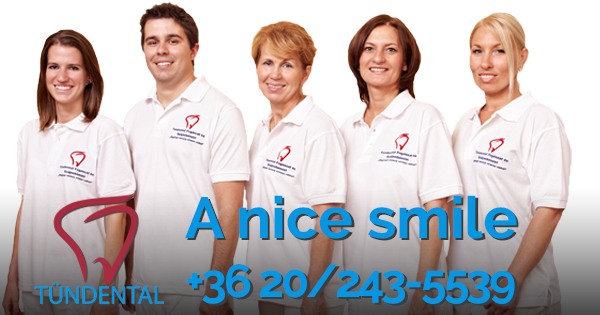 INTRODUCTION
We welcome you on our webpage!
Brilliant smile without stress!
We kindly await our patients in our completely refurbished and rebuilt dental surgery, equipped with two chairs and modern technology.
During the construction works, heat shielding doors and windows were built in and the modernization and reconstruction of the heating system were also realized. The surgery and the waiting room were equipped with air conditioners, which serve the comfort of both the patients and the workers too. The outer facade of the building received new heat shielding.
According to the standards of the European Union, we have cleared the dental surgery of obstacles and created a rest room suitable for disabled patients. We have changed the entrance to the surgery from through the stairway, to a significantly better, external entrance. We have made the entry of the disabled patients more comfortable with the help of an elevator for the disabled.

During the realization of the project, we have obtained those technological devices, instruments, which are indispensable for carrying out our work on a higher level. This aim is served by a brand new B type W&H with an autoclave printer and a foil making machine.
Next to the high resolution x-ray digitalizer unit minimal radiation, it helps to set up the quick and precise dental diagnose. With the teeth whitening methods, made with the Remedent plasma lamp, we can live up to the highest aesthetical expectations of our patients.
We have created the possibility of dental implantology, the conditions are given for carrying out our work with the help of leading technology. With the help of the suction device and the desk elektrokauter, our work became faster and more hygienic.
Our goal: reaching the most beautiful aesthetic result with painless treatment.
The satisfied patient is the most important for us.
The modernization of the surgery was realized with the co-funding of the European Union and the Ministry of Economy.